TrueNAS Open Storage is a universal data platform with three Editions to choose from: CORE, Enterprise, and SCALE. For recommendations on the right Edition for you based on software maturity, visit the Software Status Page.

World's Most Popular Storage OS
Free and Open Source
Unified Storage Built on OpenZFS
Installs on Hardware or VMs
Community-Supported

Combined Single & Multi-Node Edition
Scale-Out SAN/NAS/Object Software & Appliances
Linux Containers and VMs
128-Bit Open ZFS File System
Free To Download & Use
Community or Enterprise Support

Single & Dual Node Edition
Scale-Up SAN/NAS/Object Storage Appliances
High Availability
128-Bit Open ZFS File System
Enterprise Reliability & Features
24×7 Professional Support
Enterprise Appliances and Support
TrueNAS® Enterprise systems pair the ultimate data protection and efficiency of OpenZFS with enterprise-grade hardware to take the guesswork and worry out of storage and data management. Flexible configuration options, including high-availability and all-flash configurations, make it easy to integrate TrueNAS Enterprise appliances into any environment. 
Read more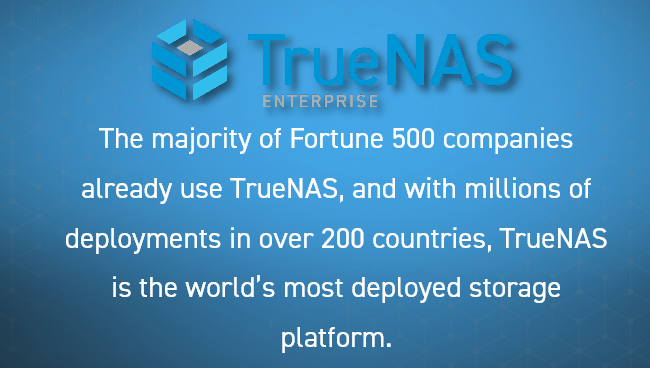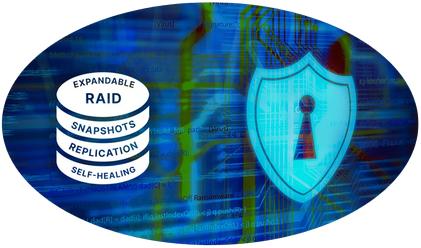 The Ultimate Data Protection & Storage Optimization
Built on the powerful OpenZFS file system, TrueNAS Enterprise comes with integrated data protection features including copy-on-write and data integrity checks to prevent corruption. Built-in RAID protection, unlimited snapshots, and resilient replication protect your data and facilitate recovery even in the face of hardware failure or malware. Storage optimization features like advanced compression, caching, and thin/thick provisioning maximize storage efficiency.
True Data Freedom
Free your data and your budget from proprietary systems and costly vendor lock-in. With our all-inclusive licensing model, you pay one price for all the features with no hidden fees to drive up costs. Available in all-flash or hybrid disk/flash configurations, TrueNAS can be deployed as both a NAS and a SAN and supports block, file, and object protocols.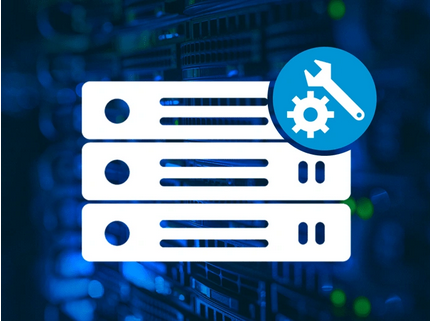 Flexible & Future-Proof
Whether you need a compact system for a remote office or a high-performance, rack-scale solution, there is a TrueNAS Enterprise system to fit your needs. Grow a system from a few terabytes to over twenty five petabytes on a single head unit. Scalable performance can be tuned to fit the specific needs of your workload or application. Easily integrate TrueNAS into any environment with built-in support for all major hypervisors and cloud backup services. TrueNAS Enterprise is flexible storage that adapts to your ever-changing infrastructure requirements.
When Downtime is Not an Option
When your business can't afford to go offline, a TrueNAS system with high availability is an ideal choice. Full redundancy of all active components and simple serviceability minimizes failover time and maximizes uptime for mission-critical environments. In the unlikely event that a failover occurs, all services automatically start on the second controller for uninterrupted access.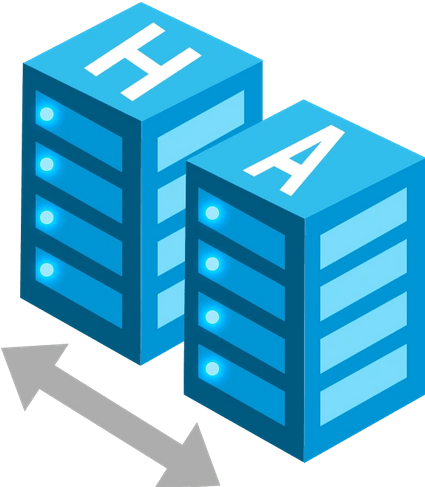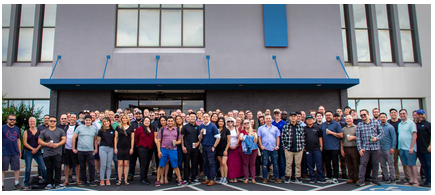 US-Based International support and Local onsite support
Every TrueNAS Enterprise system is fully backed by our dedicated and top-rated professional support team. Enterprise support services with 7x24×365 coverage and onsite support options are backed by a global spares network to ensure international users receive the same great service. Our Hong Kong, China, Vietnam team are providing local and onsite support ...
* TrueNAS Core * TrueNAS Scale * TureNAS Enerprises
* Traffic Shaping * ZFS * Deduplication * iSCSI Block
True Freedom, Hardware freedom: DELL; IBM; HP; iXsystems; SuperMicro... Hard Disk media freedom: SATA, SAS, SSD, M.2, NVMe ...
TrueNAS Core on any X86 computer, Data can be recovery on any X86 hardware. We provide local implementation and support... a great pathway to TrueNAS Scale; TrueNAS Enterprises platform.