ZOOM Simplified video Meeting and Chat across any device

Enterprise video conferencing with real-time messaging and content sharing
Unparalleled usabilityEnable quick adoption with meeting capabilities that make it easy to start, join, and collaborate across any device.
Join anywhere on any deviceZoom Meetings syncs with your calendar system and delivers streamlined enterprise-grade video conferencing from desktop and mobile.
Video for every needEnable internal and external communications, all-hands meetings, and trainings through one communications platform.
Built for modern teams
HD video and audio Bring HD video and audio to your meetings with support for up to 1000 video participants and 49 videos on screen.
Built-in collaboration tools Multiple participants can share their screens simultaneously and co-annotate for a more interactive meeting.
Meet securely End-to-end encryption for all meetings, role-based user security, password protection, waiting rooms, and place attendee on hold.
Recording and transcripts Record your meetings locally or to the cloud, with searchable transcripts.
Streamlined calendaring Support scheduling or starting meetings from Outlook, Gmail, or iCal.
Team Chat Chat with groups, searchable history, integrated file sharing, and 10 year archive. Easily escalate into 1:1 or group calls.
Customers who switch to Zoom report an increase in performance, trust, and engagement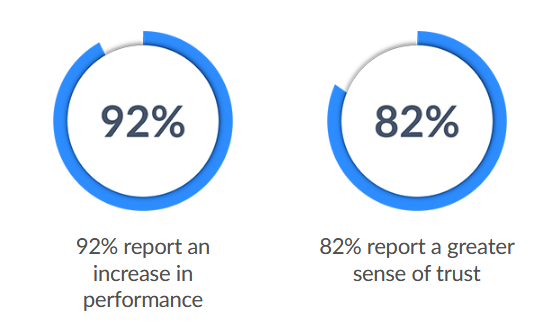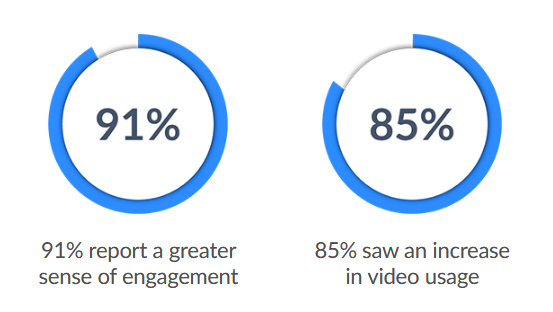 Modernize your meeting solution
Zoom Meetings for desktop and mobile provides the tools to make every meeting a great one.
Focus on your meeting – click record to leave the note taking to Zoom's auto-generated, searchable transcripts Share and play videos with full audio and video transmit without uploading the content Look meeting-ready with Virtual Backgrounds and Touch Up My Appearance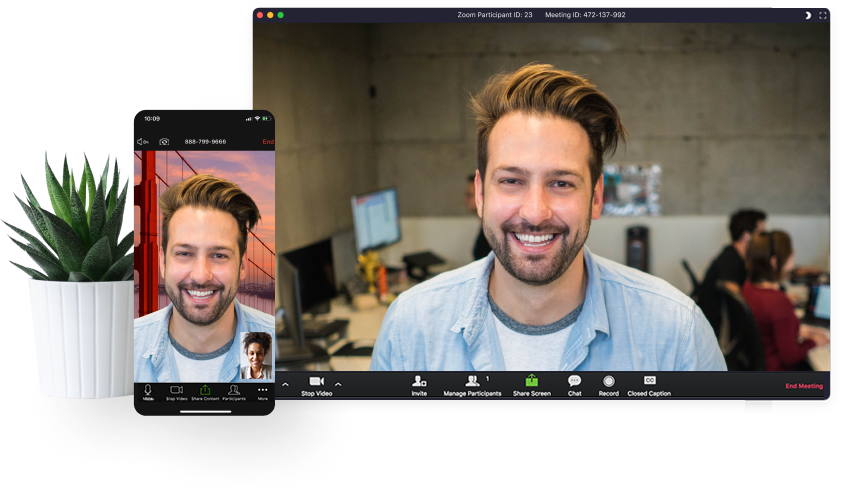 A thoughtful approach to mobile meetings
Today's mobile professionals need to be able to work and video conference wherever they are.
Zoom Meetings for mobile provides the same great experience that you'd expect from the desktop client and more.
Turn on Virtual Backgrounds and select the image of your choice (iPhone 8+ required)
Share your screen and co-annotate
Use Safe Driving Mode or Apple Car play (iPhone only)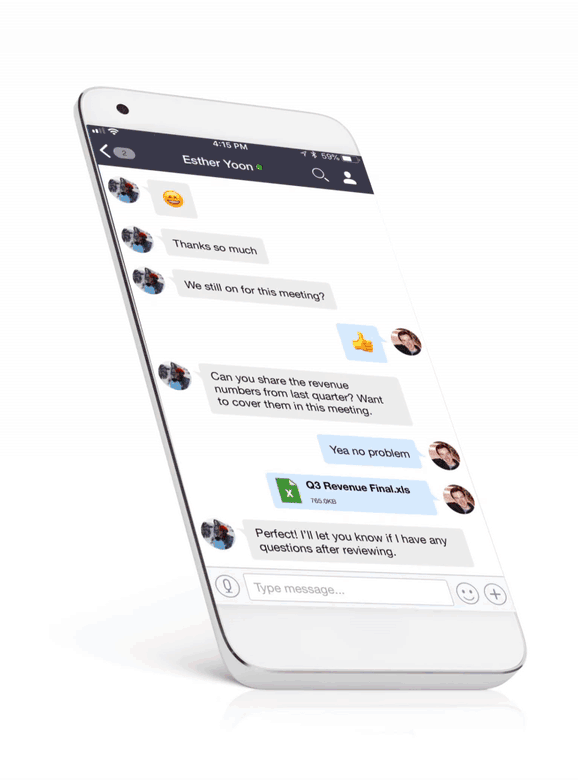 Zoom Chat
Integrated persistent messaging streamlines workspace collaboration across the desktop and mobile clients.
Create private or public groups
Share files and search content
Seamlessly start a meeting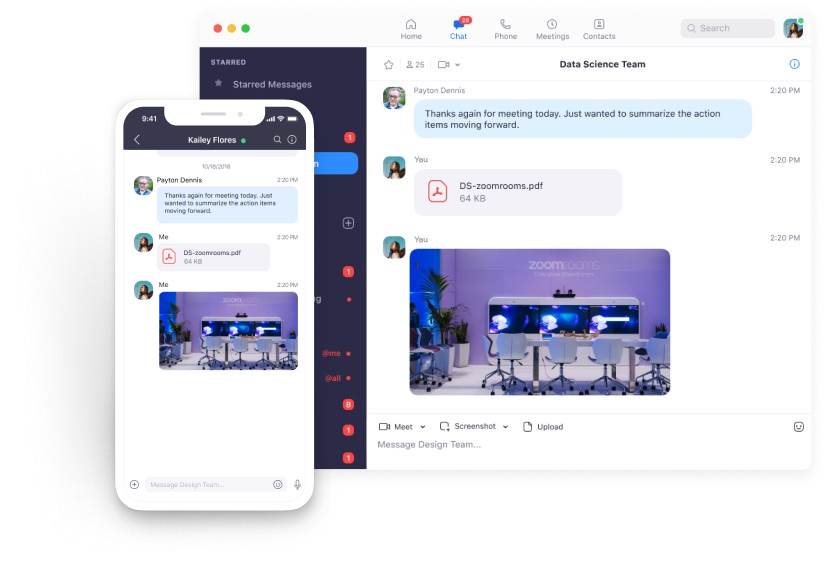 Keep participants engaged
Power interactive meetings from any location.
Enable polling and QandA
Allow virtual hand-raising
Track engagement with Attention Indicator
Administration and remote assistance made easy
Centralized IT management and remote assistance simplifies deployment and support.
Track utilization and usage trends
View version distribution
Assign granular permission settings (account, group, and user level)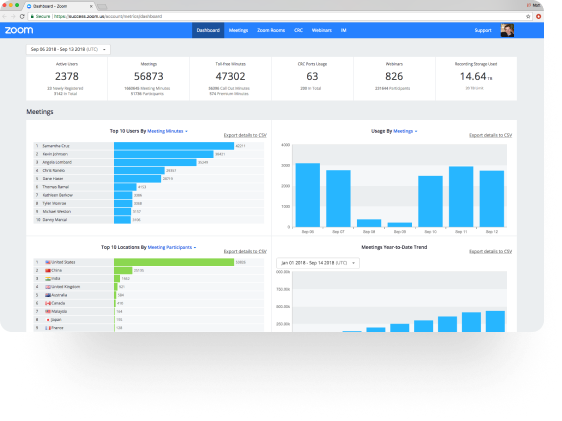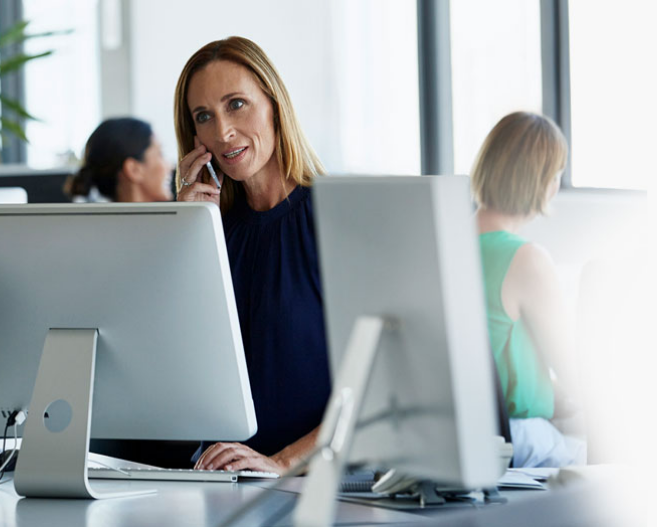 Expanded Audio
Add audio options for everyone
Free VoIP and toll-based dial-in for 55+ countries
Global toll free and call-out
Dedicated dial-in numbers
Integrations
Easily schedule and join meetings from your existing email or calendar application
Microsoft O365 Add-In
Outlook PC/Mac Plugin
Gmail Add-on
Firefox Add-on
Chrome Extension
Safari Extension
Basic Plan, for Personal Meeting, Free of charge
Host up to 100 participants
Unlimited 1 to 1 meetings
40 mins limit on group meetings
Unlimited number of meetings
Online support by Zoom
Our Value added charged services
Onsite PC, Mac, Pad, iPhone, Andriod setup installation
Mobile Sync setup
Groupware integration
File and folder sync
Email and sharing integration
Onsite Training
Onsite Meeting Room setup
Pro Plan, Great for Small Teams, HK$117/month
All Basic features +
Includes 100 participants
Meeting duration limit is 24 hrs
User management
Admin feature controls
Reporting
Custom Personal Meeting ID
Assign scheduler
1GB of MP4 or M4A cloud recording
REST API
Skype for Business (Lync) interoperability
Our Value added charged services
Onsite PC, Mac, Pad, iPhone, Andriod setup installation
Mobile Sync setup
Groupware integration
File and folder sync
Email and sharing integration
Onsite Training
Onsite Meeting Room setup
Business  Plan, Small & Med Businesses, HK$156/month
All Pro features +
Includes 300 participants
Dedicated phone support
Admin dashboard
Vanity URL
Option for on-premise deployment
Managed domains Single sign-on
Company branding
Custom emails
LTI integration
Cloud Recording Transcripts
Our Value added charged services
Onsite PC, Mac, Pad, iPhone, Andriod setup installation
Mobile Sync setup
Groupware integration
File and folder sync
Email and sharing integration
Onsite Training
Onsite Meeting Room setup
Enterprise Plan, Large Enterprise-Ready, HK$156/month
All Business features +
Enterprise includes 500 participants
Enterprise Plus includes 1,000 participants
Unlimited Cloud Storage
Dedicated Customer Success Manager
Executive Business Reviews
Bundle discounts on Webinars and Zoom Rooms
Our Value added charged services
Onsite PC, Mac, Pad, iPhone, Andriod setup installation
Mobile Sync setup
Groupware integration
File and folder sync
Email and sharing integration
Onsite Training
Onsite Meeting Room setup